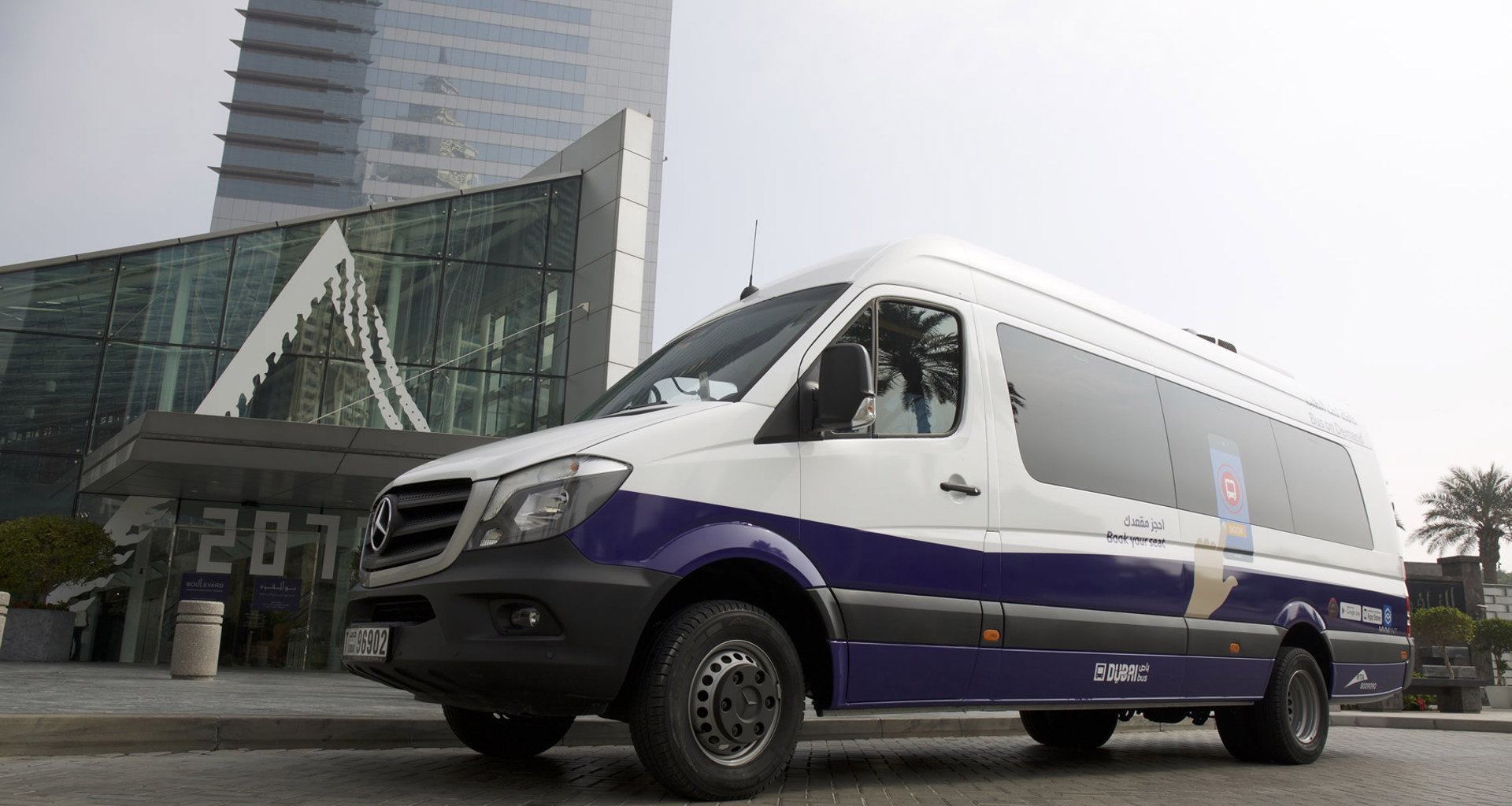 In September 2016, we were selected by the Dubai Future Accelerators (DFA), a 12-week innovation and acceleration program aimed at transforming the city of Dubai into a global testing ground for cutting-edge ideas and technologies.
Over 2,200 projects from 73 nations, just over 1% of applications were admitted to the Dubai Future Accelerators program, which has a budget of $275 million. Edisonweb was the only Italian company, alongside top Silicon Valley companies.
They were 12 intense weeks, where we worked closely with the local government transport authority RTA (Road and Transport Authority), which received the goal of developing prototypes and mobility models that would reduce congestion by 20% and CO2 emissions by 30%.
The result of this work was the implementation of our intelligent mobility solution in the city of the emirate, a privilege granted only to the 19 best start-ups, financed to concretely start their projects on the ground.
"Only 150 days ago, this program was just an idea, and we wondered if we could turn Dubai into a testing ground for innovation."
These are the words of Saif Al-Aleeli, CEO of the foundation.
"In September, we opened the doors to the most promising companies to work side by side, and the results achieved in just a few weeks by the 19 selected are incredible."
Field application
The Dubai Bus on-demand project was implemented to cover two neighborhoods not fully served by public transport: Al Barsha and Dubai Internet City.
Al Barsha has a total population of about 52,000, with the highest density of population and occupation in the area around the large Mall of the Emirates. The area has low public transport demand, characterized by large dispersion in both space and time. It is a typical infrastructure of car-oriented suburbs, with most independent houses/villas with gardens, private parking, and high-end cars. The population is mainly composed of high-income residents who present statistically insignificant public transport usage.
Dubai Internet City is one of the main technological clusters in the Persian Gulf region. It is home to numerous IT, telecommunications, and technology companies, including multinationals and local start-ups.
The route was designed taking into account demographic data provided by the census, as well as detailed field surveys conducted in cooperation with RTA inspectors and the University of Catania. The goal was to cover the area in such a way as to ensure the presence of collection points within a convenient walking distance for residents.
Dubai Internet City: Total route of 5.93 km
The route in Dubai Internet City plays a crucial role as an interchange and coverage point for the first and last mile with the subway. It is mainly used by commuters, many of whom come from Europe and are accustomed to using public transport.
Al Barsha: Total route of 3.91 km
The route in Al Barsha is centered around the Mall of the Emirates and is frequented by users traveling for leisure and shopping purposes, as well as local residents.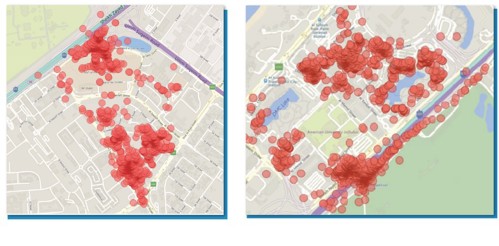 The Mvmant model has successfully adapted to various mobility needs in Dubai, providing intelligent solutions for a variety of users.
Results
The growth was steady, as well as the level of satisfaction and user experience. The quality of service is constantly increasing (absolute percentage of completed trips compared to missed appointments and canceled trips).
About 50% of the kilometers were saved compared to the traditional scheduled service. But, even more importantly, the perceived waiting time value was actually much lower, thanks to the ability to monitor the vehicle's arrival in real-time, thus contributing to an excellent user experience.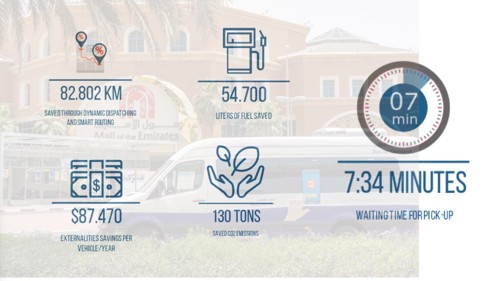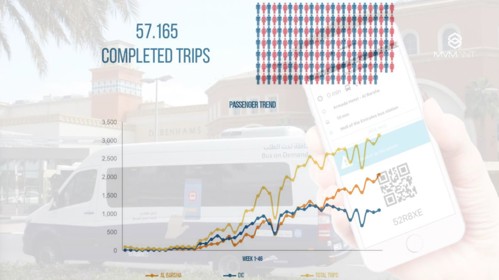 Conclusions
Saeed Al Falasi, Executive Director of Dubai Future Accelerators, Dubai Future Foundation, at the presentation of the pilot results, said:
"Our key goal at Dubai Future Accelerators is to provide a platform that connects Dubai government and startups to work together in addressing key challenges through the adoption of cutting-edge technologies and applications. Our thinking is based on creating lasting impact on society through the use of innovative technologies, and MVMANT has helped Dubai find solutions to reduce both carbon emissions and congestion, factors that affect Dubai's population daily. We hope that the solutions developed by MVMANT can be useful to other cities worldwide."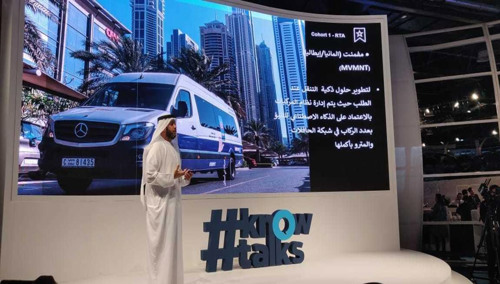 Based on the Mvmant experience, the Bus on-demand project continued to serve low-demand areas, improving mobility in these areas not fully covered by traditional public transport.