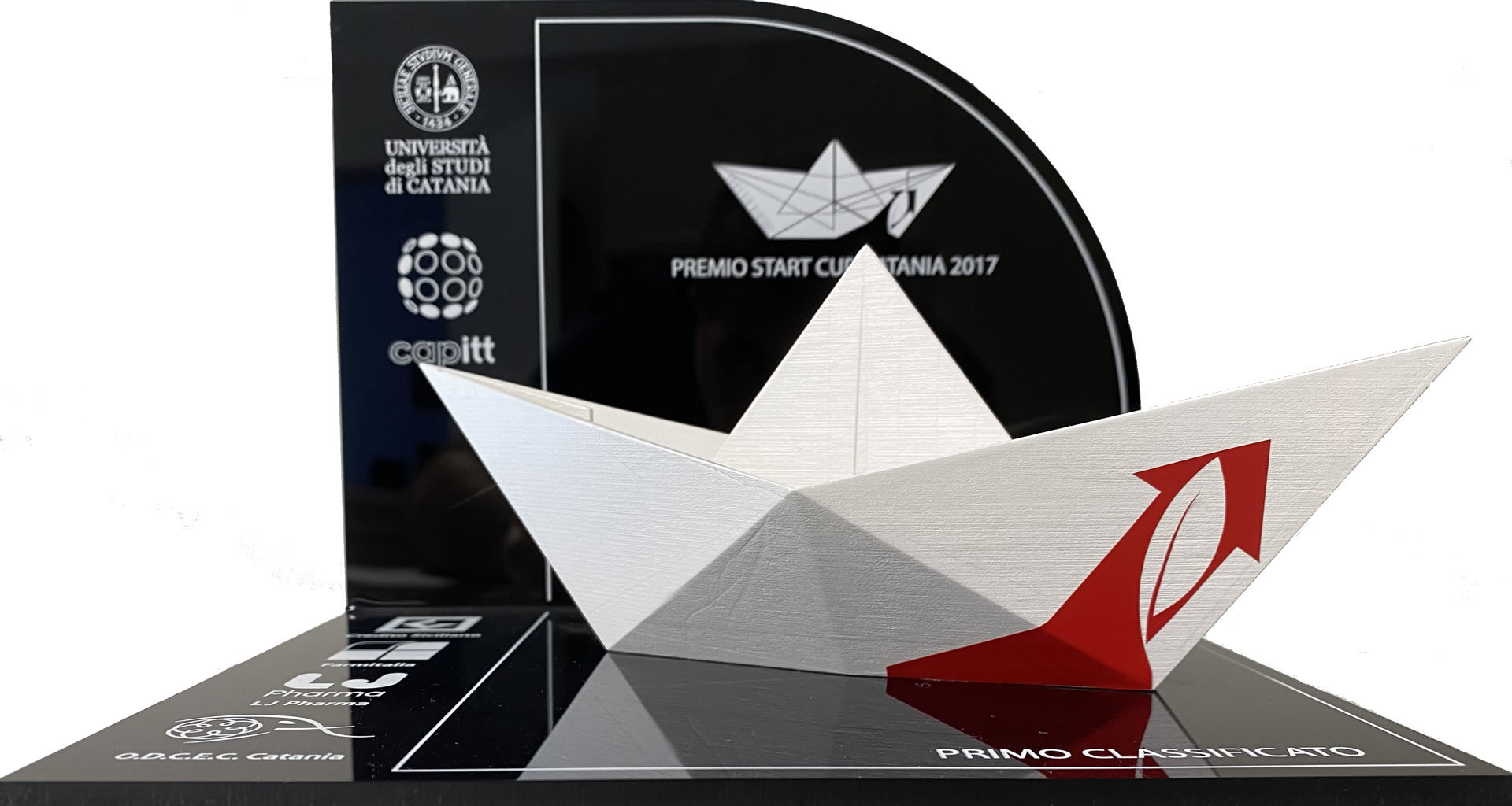 A double-value award
Winning the Start Cup Catania 2017 for the best Business plan not only represents a great recognition and the opportunity to access the national award finals, but also a certification of the value of collaboration with the University of Catania.
Proud of the scientific collaboration
We are proud to have received attention and support from numerous professors and researchers who have become passionate about our vision of intelligent mobility. Thanks to the collaboration, we were able to combine scientific expertise and technologies in the field of transportation system design, sustainable mobility, complex systems study, and agent-based simulations.
Thanks to the involved departments
We would like to thank the team of the Department of Civil Engineering and Architecture for their dedicated contribution to transportation, the Department of Physics and Astronomy for studies on agent-based simulation models, and finally, the Department of Economics and Business in the person of Prof. Rosario Faraci, for valuable suggestions on the business development plan.

Our victory in the Start Cup Catania 2017 highlights the importance of scientific and interdisciplinary collaboration to achieve excellent and innovative results. Through this joint effort, we can continue to develop intelligent, sustainable, and cutting-edge mobility solutions.

This success is a clear example of how the union of forces and knowledge from different fields can lead to remarkable results, going beyond the individual or sector. We will continue to value and promote collaboration between universities, researchers, and companies to create a better and more sustainable future for everyone.